On Wednesday April 15, the Wisconsin Association of Conventions and Visitors Bureaus (WACVB) held their annual legislative day where members of WACVB met with legislators. The event was hosted jointly by WACVB and the Association of Wisconsin Tourism Attractions (AWTA).
State Assembly Majority Leader Jim Steineke addresses Tourism Day at the Capitol attendees.
To start the day attendees enjoyed a continental breakfast among colleagues before WACVB Executive Director Julia Hertel welcomed the attendees. Next, Wisconsin State Assembly Majority Leader Jim Steineke (R-Kaukauna) addressed the group and provided an update on the political landscape, the budget process and the notable economic impact of the Wisconsin tourism industry. Following a Q&A with Rep. Steineke, Wisconsin Department of Tourism Secretary Stephanie Klett addressed the group.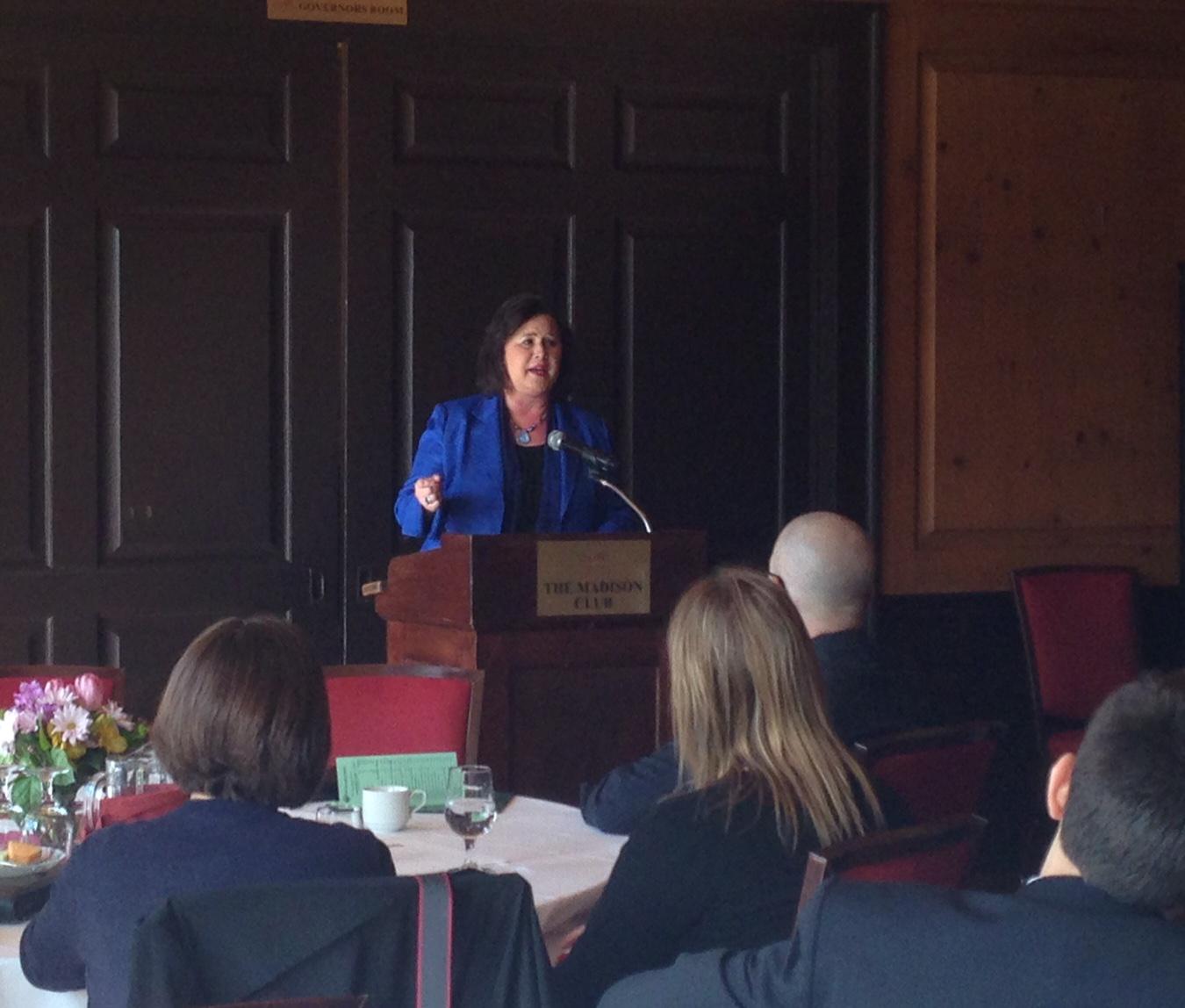 Secretary Klett addresses Tourism Day at the Capitol attendees.
After the morning's program, attendees met with over 70 representatives and senators to discuss legislative issues relating to tourism in Wisconsin.
The Wisconsin Association of Convention & Visitors Bureaus (WACVB) is a Wisconsin tourism industry leader that provides members with educational, legislative, marketing and networking opportunities. WACVB has 39 members, representing over $30 million in promotional power to drive tourism growth in Wisconsin. Formed in 1983, WACVB also initiates programs to increase awareness and appreciation of destination marketing organizations (DMOs) as well as the entire tourism industry.
WACVB works with the Wisconsin Department of Tourism to promote the State as a meetings and convention destination.