Wishing you all the best for the Holiday Season and a prosperous New Year. As we prepare to open another legislative session, we are closing an important chapter for the Hamilton Consulting Group.
In 1997, Pat Osborne and I joined Jim Hough to form this firm. Jim is comfortably retired in Naples, where every day is Saturday except when the big paper comes; that's Sunday.
This week, we're saying our goodbyes to Pat, who is retiring to Texas and Montana, as the season fits. We expect he will be teaching his grandchildren the finer nuances of government budgeting. With so much time, those traditional hour-long briefings could last days. We will greatly miss Pat, my business partner and friend these past 18 years.
Going in a different direction after six years at Hamilton is Andy Cook. We are honored to have worked with him and proud of his pending appointment as Deputy Attorney General. He also will be sorely missed, but unlike Pat, who is riding off into the sunset, we merely need to cross the street to consult with Andy.
Finally, and not least, Saralee Fassbender is retiring after 15 years as our do-everything employee. In addition to chief editor of everything written, or spoken, she's been the glue that kept our business family together through the highs and lows - many more highs than low, however.
With new talent on board, or soon arriving, we expect the next chapter for Hamilton Consulting will be truly our best. But that is a story for our next edition of Tidbits.
Wishing you Peace and Happiness,
Bob Fassbender
Assembly Chairs & Full Senate Committees Announced
Recently, Assembly Speaker Robin Vos (R) released the list of committee chairs and vice-chairs for the Assembly, and the Senate Democrats released their full list of committee assignments. With these announcements, all that is left is for the Assembly Democrats to announce their committee assignments, and Assembly Republicans to announce their committee member assignments.
LFB Releases Summary of State Agency Requests
Last week the Legislative Fiscal Bureau (LFB) released an overview of the state agency 2015-17 budget requests. The summaries include major changes - including items over $250,000 or represent a major policy change. In 2015-2016 all funds requests total $37.1 billion and $38.4 billion in 2016-2017. The all funds request is a $5.5 billion increase over the base year double or 7.8 percent.

Read more...
2015 - 2017 State Budget Preview
The first six months of every two-year legislative cycle is largely devoted to debate and passage of the biennial budget bill. This coming session is expected to be no exception, and the Governor and Republican-controlled Legislature will have some challenging budget issues to work out between now and June of 2015. That work is already underway and the Governor's proposal will be officially introduced around late January of 2015.
Read more...
WEDC Hires International Business Development Professional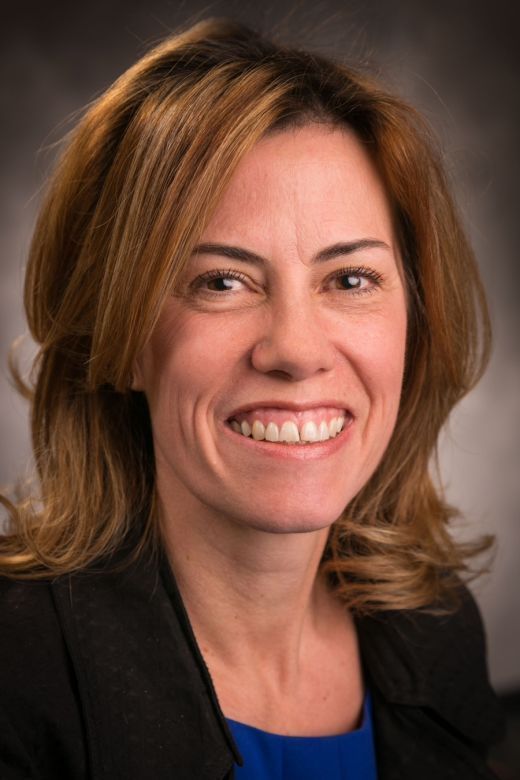 Katy Sinnott has been named
vice president of international business development
at the Wisconsin Economic Development Corporation (WEDC). Prior to her appointment, Katy was the CEO of ERIC Paris Salons based in China. Katy also served as a consultant in Hong Kong for a global management consulting firm, McKinsey & Company.

Read more...
DWD Fast Forward Grants $4 Million
In Round 3 of Wisconsin's Fast Forward initiative, just under
$4 million in worker training grants was distributed
to 57 employers to develop in-demand skills for 3,600 employees. Secretary Newson announced the availability of $8 million in grants this past July to support nine industries, of which DWD awarded $4 million to manufacturing, transportation, and construction industries.

Read more...
Energy Office Awards $1 Million to Wisconsin Trucking Companies
The Wisconsin State Energy Office awarded nearly $1 million to 53 trucking companies to fund diesel truck idling reduction technologies.
Truck idling reduction technology provides power to heat, cool, or provide electricity to the truck as an alternative to the main engine, thereby saving fuel and reducing diesel fuel pollutants.
Get to Know a Freshman: Week 3
As we continue our series of "Get to Know a Freshman," we again bring you information on four incoming legislators. With one of the largest freshman classes ever in the Wisconsin Legislature, it may be harder to get to know the newly elected senators and representatives.
This week, Political Tidbits highlights the following new legislators - state senators-elect Howard Marklein and Roger Roth and state representatives-elect Janel Brandtjen and Mark Spreitzer. For the 2015-2016 Wisconsin Legislature, the State Senate has seven new senators (five Republican, two Democrat), and the State Assembly has 25 new representatives (18 Republican, seven Democrat).
Read more...
Hamilton Staff Picks of 2014
This year's gift from Hamilton Consulting to you is a list of our favorite resources we use for work and pleasure as political junkies.
Cromnibus, Cuba, and Bush 45?
This week, President Obama signed a $1.1 trillion bi-partisan spending bill to keep the government running through September of 2015 and avoid another government shutdown.
The bill, known around Washington circles as the "Cromnibus," has taken heat from both sides of the aisle but ultimately garnered the votes to pass.
Hamilton Consulting: Your Government Relations Easy Button
The Hamilton Consulting Group Political Tidbits is a free newsletter on Wisconsin political and policy developments. Please forward it to others who may wish to receive this service.
If you require additional information about a topic addressed in Tidbits for your organization's board meeting or trade publication, please do not hesitate to contact a Hamilton Consulting Group lobbyist.
To ensure that Political Tidbits never gets caught in your spam filter, please add publications@hamilton-consulting.com to your address book/contacts list.

If you are receiving these emails via a workplace email account, please advise your IT service desk to do this for you.